Midway Airport Limo Services
You can now book online our Midway Airport Limo Services while in Chicago. We offer affordable and professional Midway airport transfers. We transport clients to and from Midway airport in a top fleet of vehicles, driven by some of the most professional chauffeurs. Midway airport limos are now just a few clicks away. From sedans to VANs, we can transport up to 13 passengers. Check rates on the best limo service to Midway by filling out the form below. If you want to go even cheaper, learn more here. From executives to tourists, we are trusted transportation specialists.
Best Midway Airport Limo Service
Midway limos are very easy to book online. No need to search for a limo service to Midway anymore. Chief Chicago Limo is your one stop shop for all your ground transportation needs. When you book our Midway airport limo service you get the ultimate experience. Relax or focus on your priorities. Leave the driving to us.
Traveling for business or pleasure, we will take great care of you. Ride in style and comfort. Our spacious vehicles are what you need when using our MDW limo service.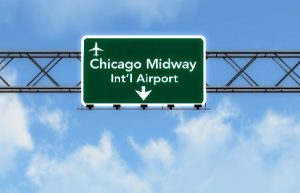 Rates are affordable and tailored individually to your itinerary. Our Midway limo rates start from $65. Technology allows us to offer you better rates on your MDW limo. Our chauffeurs are licensed and friendly. They will help you with luggage and open doors for you.
We have the largest coverage. Our Midway airport limo service reaches hundreds, thousands of miles. We will drive to and from anywhere in USA as long as your PU or DO is Midway airport.
How Much Is A Limo Service To Midway
Our Limo service to Midway starts from $65. Rates are all inclusive and final, unless you decide to change your trip at the last moment. Meet and Greet is extra if you decide that our chauffeur should pick you up inside the terminal. Prices vary according to your exact location. For exact rates, fill out the form above. What you see is what you will pay.
How To Book Midway Airport Limo Service
You place a booking online. We review it and email you back a confirmation. For departures- one hour before your pick up you will receive a text with your car and chauffeur info. For arrivals, you will receive a text upon landing. Enjoy the ride. Simple as you read it.
Where Do i Find My MDW Limo
After you have all your luggage and are ready for pick up, let your chauffeur know and your vehicle will arrive in a few minutes outside Door 2LL, middle lane. For more info, read here.
Why Book With Us
Chief Chicago Limo has been around the block for a few years. We go to and from Midway airport a few times a day. Fleet is up-to-date and chauffeurs are some of the best in the industry.